11 Best Gifts for New Working Moms
Surprise the special mom in your life with the perfect gift
You know her: that fabulous working mom with a new baby who magically manages to do it all. She kicks butt on the job and at home, juggling all the things and too often forgetting to treat herself. This holiday season, show your appreciation for the hard-working mom in your life with a little something extra. Not sure what she'd like? We've rounded up some of our favorite gifts for the 2018 season. Read on for our favorite gifts. (And if you are that supermom, send this round-up to your partner, friends or family members as a not-so-subtle hint of what you want most this year.)
1. A Sophisticated Pump Bag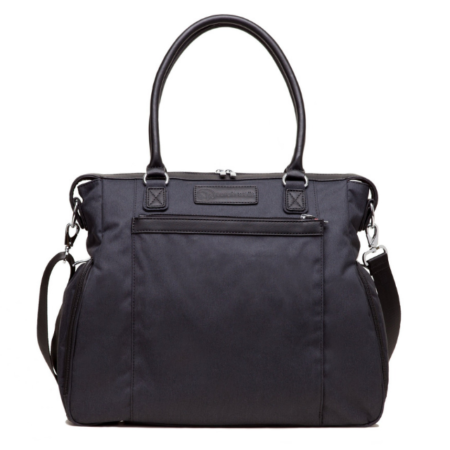 Help a new mom say "so long!" to feeling like a bag lady. A tote like the Sarah Wells' Claire bag is sleek enough for work and large enough for her pump and accessories—plus her laptop and lunch. Insulated pockets at the bottom are made for breast milk and ice packs, and a side zip pocket provides plenty of room for her pump. Plus, the bag is easy to clean—a new mom's dream! Price: $140 | Sarah Wells
2. Listening Material for a Brain Vacation
She's busy with work, baby, family, home and more. When is a new working mom supposed to find time to curl up with a good book? Give her an Audible membership—anywhere from one month to a year's worth of audiobook credits—and brighten her daily commute, mid-day pumping breaks or middle-of-the-night nursing sessions. Price: $15-150 | Audible
3. A Gadget to Keep Her Caffeinated
On those busy mornings, before she heads off to work, a single-serve programmable coffee machine will serve up her favorite mommy fuel. Any mom knows how decadent it feels to sip a hot cup of brew, even if it has to be poured into a travel mug and consumed on the go. Price: $169+ | Nespresso.com
4. A Cozy Cardigan
Catching a few extra zzz's each night is the ultimate gift for a new mom—but if that's not possible, wrapping her in a cloud-like cocoon cardigan is the next best thing. Barefoot Dreams makes a whole collection of cozy wraps that are perfect for nights when she has to "Netflix and nurse" or for long winter workdays in a chilly office. Price: $130 | Barefoot Dreams Cocoon Cardi
5. Jewelry She'll Wear Everywhere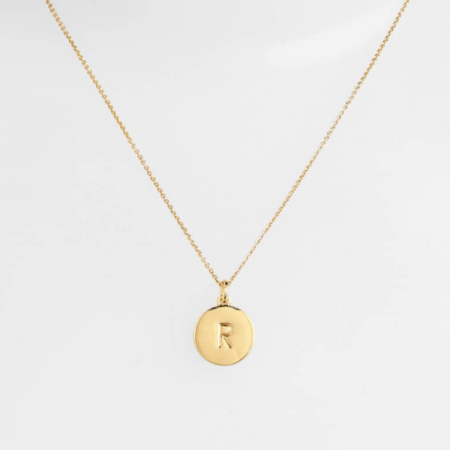 A simple necklace stamped with her baby's name or initial will polish off her office attire and keep her little one close at heart. Save or splurge; there are so many options of brand, material and design that you can find a gorgeous piece at any price point. Price: $58 | Kate Spade New York via Nordstrom
6. A Classic Baby Keepsake
She probably has a million photos saved on her phone, but a baby book makes for a beautiful keepsake. Emily Ley's version covers birth to age 2, with a mix of prompts and open spaces. One of the best features: It's three-ring bound, so extra pages can be added along the way. Help get her started by printing out some special photos, and if it's appropriate, fill in a few pages. Price: $62 | Emily Ley
7. A Mid-Day Meal She Doesn't Have to Make
Serve up a gift card to her favorite lunch spot, or grab a Grubhub one so she can pick and choose meals. Whether her workday allows for some time to stretch her legs and grab lunch or requires delivery to her desk, she'll get a filling meal that fuels her through that long to-do list. One thing she won't have to do: Spend precious minutes brown-bagging a lunch in the a.m. Price: $10+ | Grubhub
8. A Calendar That Combines Form and Function
Brighten her office, cubicle or desk with pretty paper products. A handy desk or wall calendar keep her work commitments, pediatrician appointments and family events organized at a glance. Price: $16-26 | Rifle Paper Co.
9. An Endorphin-Inducing Sweat Sesh
For the fitness enthusiast new mom who needs some me-time, give her permission to get away with a pass to her favorite yoga studio, cycling class or training program. If she's looking for a mix-and-match option, ClassPass offers plenty of flexibility in location, schedule and type of workout. Price: Varies based on location (Chicago: $45+) | ClassPass
10. Spa-Worthy Skincare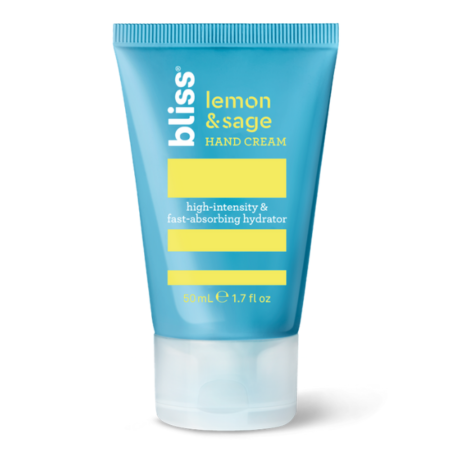 Assemble a basket of indulgent skincare products that will make her feel like she's at the spa, even on those days of back-to-back meetings. Travel-sized tubes of body butter and hand cream are perfect for working moms who have to hop on a plane for business trips or need a pump break pick-me-up. Price: $5+ | bliss
11. Luxurious Leggings
Great for casual Fridays at the office, low-key evenings on the couch or weekends spent on the go, a pair of supportive, high-waisted leggings are a must for a new mom's wardrobe. With a waistband that nearly reaches her bra band, BLANQI postpartum leggings give her extra coverage while nursing and also feel comfy and chic. Price: $64 | BLANQI
Still feeling stuck? When it comes down to it, the very best gift you can give any mom is time. Offer to help with the baby, meals, dishes, errands or pretty much anything else on her plate so she can take a break and relax. Me-time is so good for the soul. Our team at The Lactation Network knows that first-hand. We're run by moms for moms and are here to help at any step of the motherhood journey. Contact us today.