7 of the Best Family Halloween Costume Ideas
Get into that spooky spirit with these easy Halloween costumes for the whole family
Baby's first Halloween is a big event—for you! Your little one may not remember it, but think of all the adorable pictures you'll have to treasure for years to come. Plus, with this Halloween looking a little different than previous years, getting the whole family in on the fun is one way to celebrate the season in style. Here are seven family Halloween costume ideas that we just love.
1. Marvel Superhero Family
Everyone's a superhero with this creative family costume idea featuring Black Panther, Deadpool, Storm and baby Spiderman and Hulk. Get your Avenger on! Photo courtesy of @mcneil_twins.
2. A Very Cruel Mom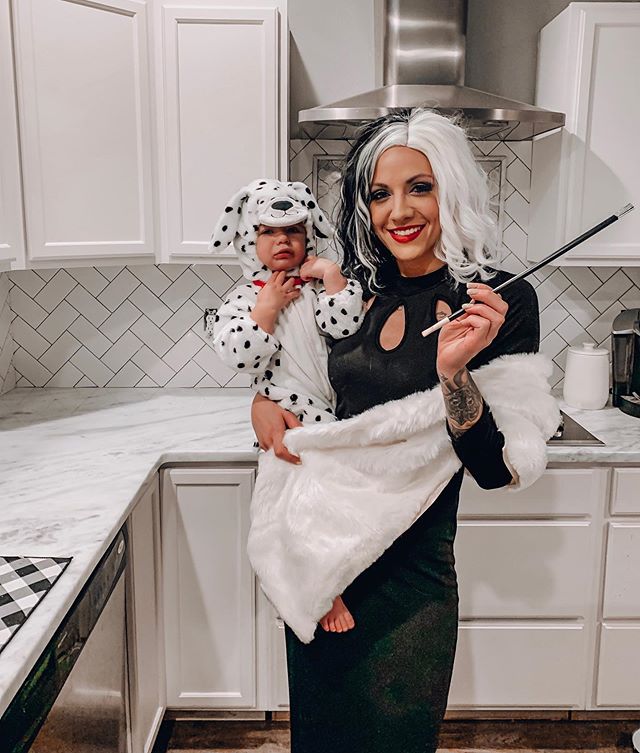 Get in touch with your evil side, Mom! This mom and me costume goes perfectly with a glass of wine for a relaxing but appropriately spooky Halloween. Photo courtesy of @bri.and.my.mini.
3. Baby Shark + Nursing Mom = A
Mom and Baby Costume
To Die For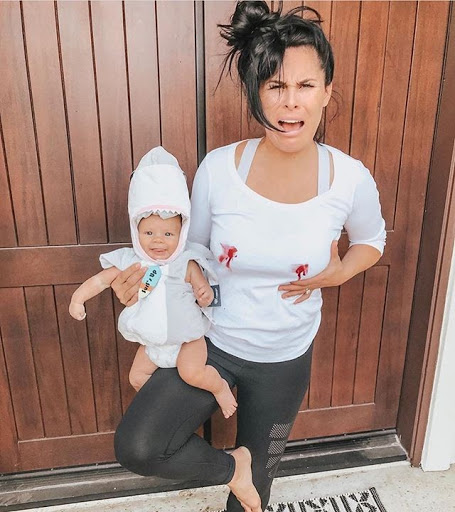 Uh-oh! Looks like this little one is a chomper! We winced a bit when we saw this mom's clever last-minute costume idea. For moms who just want to hang out in their yoga pants and send pics to friends and family, this is an ideal costume set. Photo courtesy of @adri_monteblay via @gugu_guru.
4. For All The
Riddikulusly
Large Families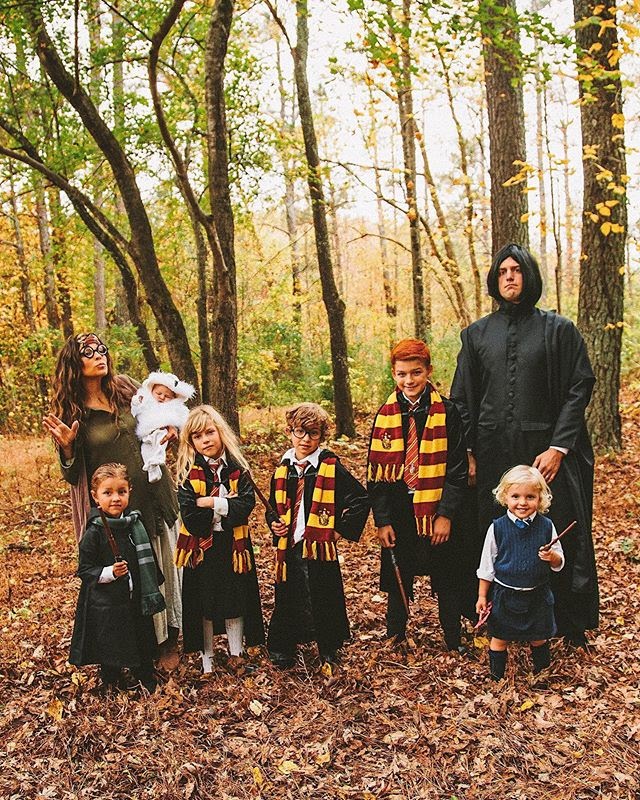 Have a lot of kids? Don't worry about making this Halloween a fun and memorable one for everyone—grab your favorite Hogwarts' house scarves, make some delicious Butterbeer and have a Harry Potter movie marathon to get everyone in the mood! Photo courtesy of @inhonorofdesign.
5. A Family of Faith, Trust and Pixie Dust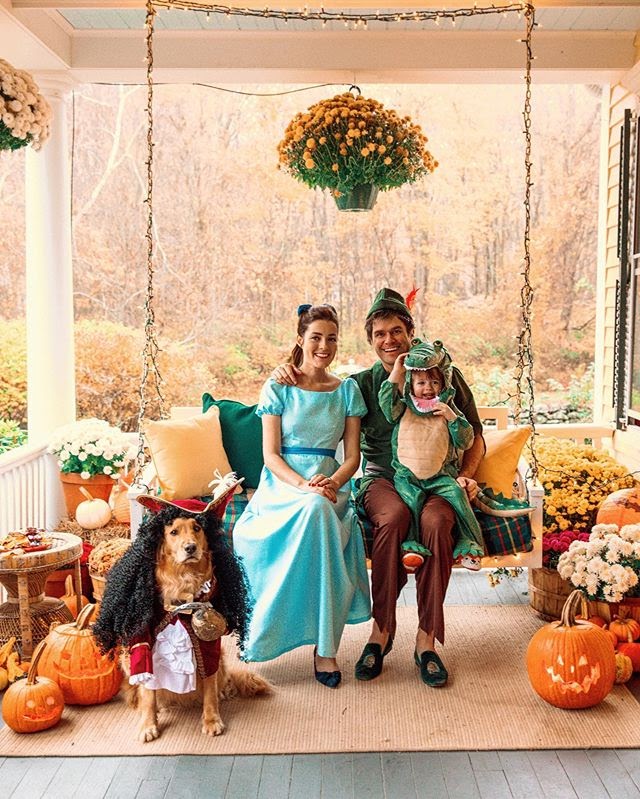 "To live will be an awfully big adventure." – Peter Pan, J.M. Barrie. With this family costume idea, make Halloween your little one's first big adventure without even leaving the front porch. Photo courtesy of @kjp.
6. An Incredible Mom and Baby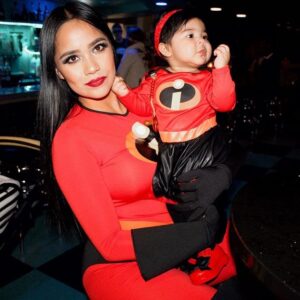 Make your little one's first Halloween incredible with this mom and me costume. And remember, you don't have to go trick or treating to make the night special. Try mixing up some sweet treats in a bucket and have a virtual viewing party of "The Incredibles" with the whole fam! Photo courtesy of @maraeslik.
7. Talk About a Family Circus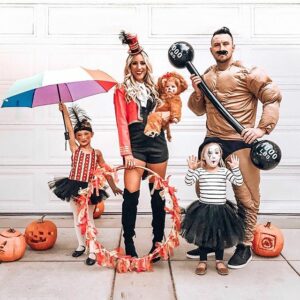 Sometimes having a family feels like running a circus. And Mom—you're the ringmaster here. Get the kids to put on a show for the grandparents over Zoom and make this Halloween a memorable one for all! Photo courtesy of @sarah_lit.
We hope this offered some inspiration so that you can have a fun and spooky Halloween. If you're not feeling festive, but still want those oh-so-cute baby photos, check out these ideas for Halloween baby costumes.